How to get a safe, fault-tolerant, easily scalable environment for running code without a large financial investment? One way is to create this environment with server less computing platform cloud services. This way you don't have to think about maintaining your IT infrastructure and finding highly specialized employees. Computing resources will scale automatically as workloads increase or decrease. Let's take a closer look at this PaaS service model.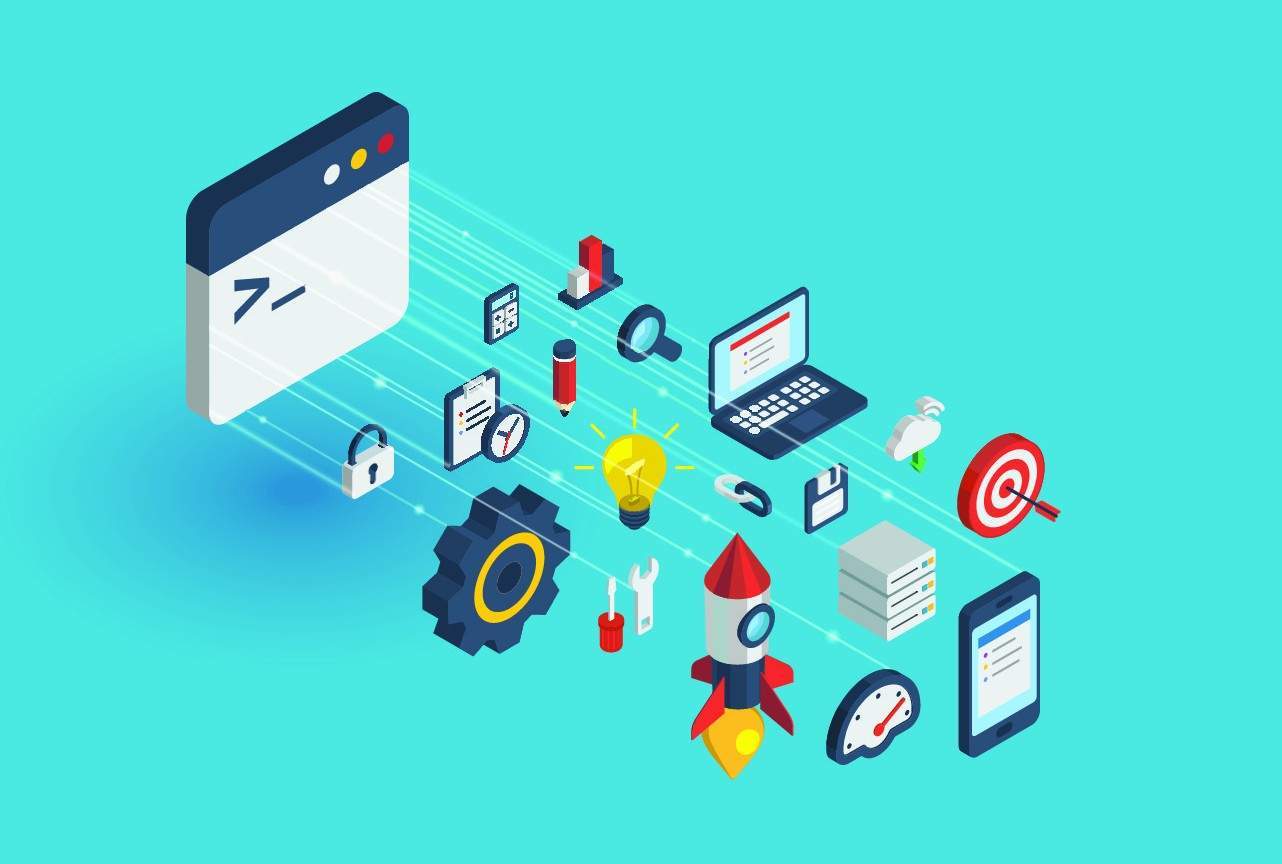 What is Serverless Computing
Serverless computing or serverless computing is a method of providing server resources, in which the user remotely receives a simplified programming environment. It allows you to write and deploy code without worrying about the underlying infrastructure. The peculiarity of serverless computing is that computing resources in the cloud are provided automatically, in the amount that is needed to complete a specific task. Resources mean not only servers, but also storage systems, networks, software, platform services.
Cloud services
Don't be confused by the word "serverless", scripts run on servers. The difference is that the developer has no control over the process. The infrastructure is administered and maintained by a cloud service provider. Its tasks include provisioning, scaling, and administering the infrastructure required to execute the code, as well as ensuring its security.
The cloud automatically allocates resources between customers, providing each with the required amount of capacity or services. This allows the developer to focus on business logic, accelerate time-to-market, and increase profitability. And the company – to optimize resources and allocate time for the implementation of innovations.
Typically, serverless computing is offered by cloud service providers. Major providers include Amazon AWS (AWS Lambda), Microsoft (Azure Functions), Google Cloud Platform (Cloud Functions), and IBM Cloud (Apache OpenWhisk).
What's the Difference Between PaaS and Serverless Computing
Serverless architecture is similar in many ways to traditional PaaS, but there are important differences between the two.
PaaS, or Platform as a Service, means access to the cloud in which you can build and run applications. The IT infrastructure is supported by a cloud provider, which gives the developer more options. For example, you can create fully customizable applications without building an architecture, not thinking about hardware and software compatibility, or getting licenses. Less managerial responsibilities – more attention to development. Other advantages of PaaS include simple and cost-effective development, ease of scalability, and a high degree of automation.
Serverless computing is a form of PaaS. The main difference is that request processing capacity is allocated automatically in response to an event. If PaaS allows you to control changes in applications that are created in this environment, then serverless computing practically deprives the developer of this opportunity. For those looking for a high degree of control, you should choose PaaS.
How serverless computing works
The cloud provider allocates computing resources and data storage to execute a specific piece of code. When a request from the user appears, containers with a ready-made environment are created on the server. A separate container is deployed for each event, their number increases and decreases automatically.
Some time after the execution of the request, the container is destroyed. When it is, chooses the cloud service provider. Thanks to this structure, computing resources are automatically increased or decreased depending on the user load. An agile approach makes it easy to work in the cloud.
Serverless architecture includes FaaS and BaaS services:
FaaS is a feature or framework as a service. The provider provides everything you need to create and run code, offering it as a single automated service.
BaaS is a backend as a service. This model allows developers to link applications to back-end cloud storage.
What tasks are performed by serverless computing
The ease-of-use, cost-effectiveness, flexibility and scalability of serverless applications make it equally effective to solve the problems of both internal IT systems and applications with a million users. That is, they are needed wherever it is required to optimize business processes, accelerate product launch to market, and quickly process data.
Serverless computing makes it easy to work in the cloud. Companies no longer need to hire narrow specialists to manage cloud infrastructure. Time to market is reduced because the developer does not have to worry about managing complex infrastructure.
What else can you do with Serverless Computing:
Reduce resource downtime under intermittent load. Serverless computing provides as much computing power as is needed at a given moment.
Save money. The user pays only for the time of using the infrastructure.
Ensure compliance with safety standards. The cloud service provider is responsible for the security of the infrastructure.
Where serverless computing is used
Serverless computing is suitable for most companies. Today they are used in many areas: retail, finance, media, medicine, social networks.
This model is chosen by such large digital companies as Facebook, Slack, Zoom, Netflix